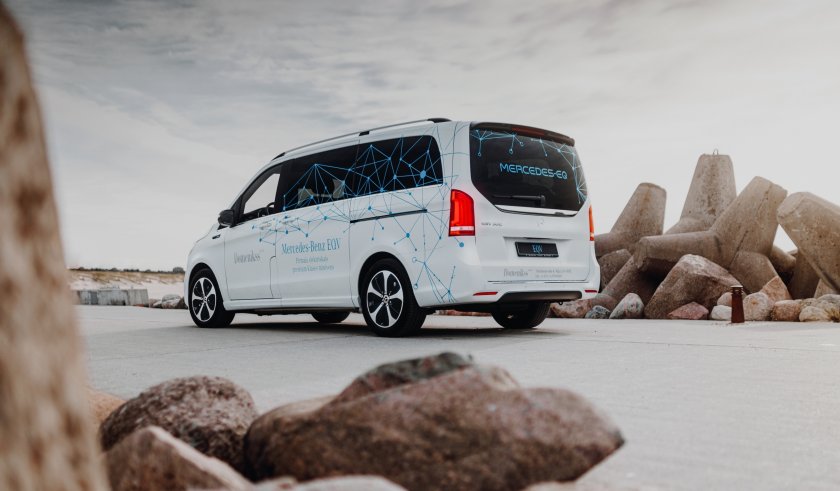 EQV is part of the Mercedes-Benz EQ family, built from A to Z as part of the electric mobility ecosystem, incorporating good dynamics, high functionality, aesthetic design, asset reach management and a wide range of cloud application services.
With a reach of up to 418 kilometers and other technical parameters, the EQV is a unique car - it has no equivalent competitors yet, and it sets a benchmark in its class. With its spacious cabin for 6-8 people, the EQV will be an equally suitable car for family and leisure needs, as well as a prestigious company vehicle for VIP transportation.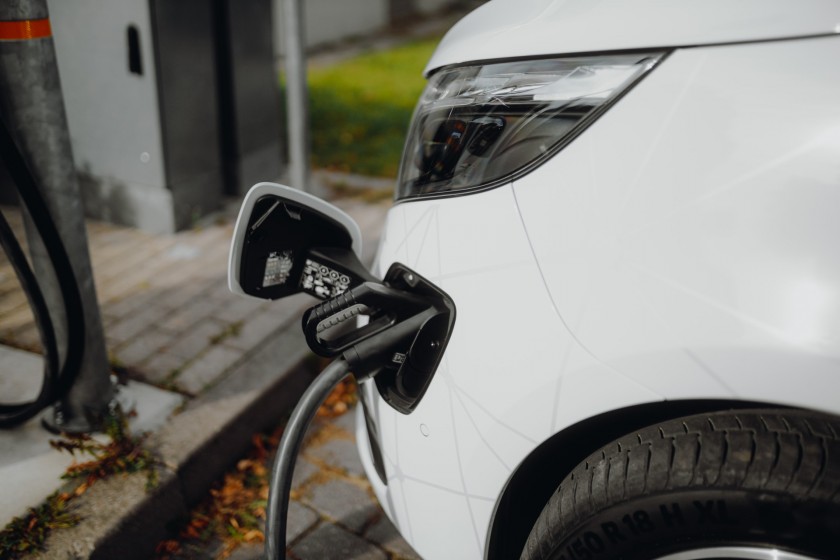 Fast charging
EQV's standard equipment allows the battery to be charged both with AC power, for example at home or in public charging stations with a capacity of up to 11 kW, and with DC power in fast charging stations with a capacity of up to 110 kW.
0-100% AC charging takes less than 10 hours. In turn, charging from DC at a fast charging station from 10% to 80% will take only 45 minutes.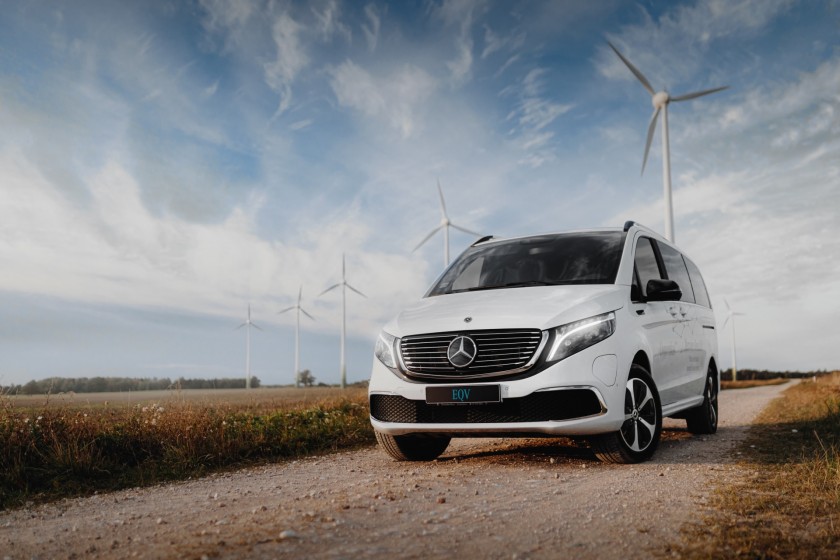 It leaves nothing behind only a good impression
EQV focuses on the black radiator grille, which is accentuated by chrome elements, the side profile with clear lines, and the 18 "alloy wheels specially developed by EQV. Together, these elements give the impression of dynamism, even when the car is stationary.
When it comes to the interior, the EQV offers the same versatility and functionality as the Class V with internal combustion engine. Leather-paneled instrument panel, pink gold accents, the ability to make your EQV even more exclusive and sporty with the AVANTGARDE Line accessory package, and more.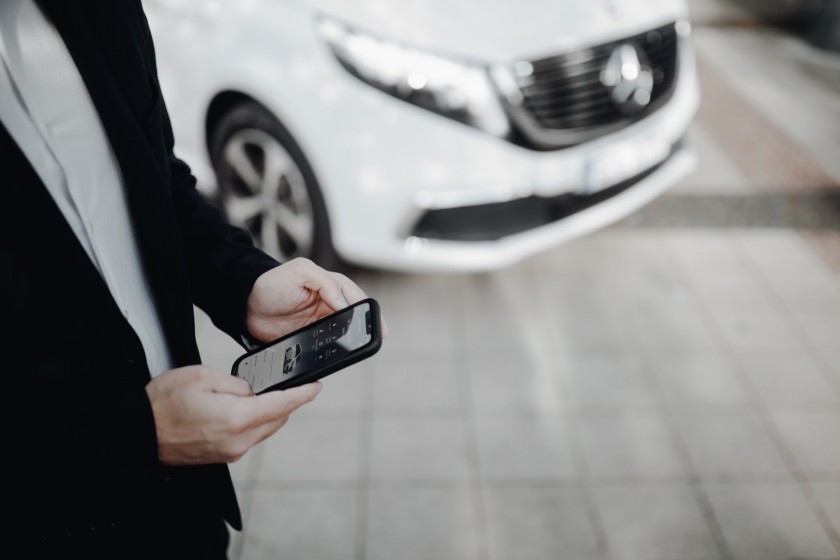 MBUX EQV: electric and intelligent
The EQV control center is an MBUX infotainment system with a special EQ menu, which is operated from the vehicle via high-resolution 10.25-inch touch screens. It also includes an intelligent navigation system that continuously updates the route, taking into account current traffic and weather conditions, route topography, current battery charge level and available charging options, with a preference for fast charging stations. The system also continuously responds to changes in the driver's driving style that affect consumption. It also prepares the battery for the charging process in good time.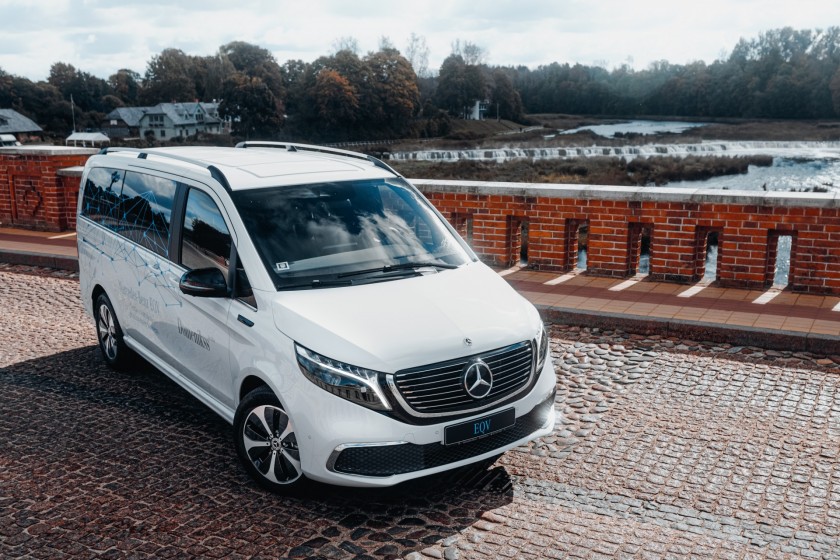 Good atmosphere and countless possibilities.
The EQV can combine individual seats in both rows of rear seats, as well as double and triple seats in different variants. As a standard, there are 4 comfortable individual seats in the rear of the cabin. If desired, the compact length version of the car can be fitted with two three-seater seats, making the EQV an eight-seater. If 7 seats are sufficient, the 1st rear row of seats can be equipped with a double seat or 2 separate seats. A feature of absolute comfort is the luxury seats in the first row of rear seats. Practical details such as the seat rail system, through which the multi-seat and individual seats can be moved, or whether the face-to-face position also meets the demanding requirements of individual comfort.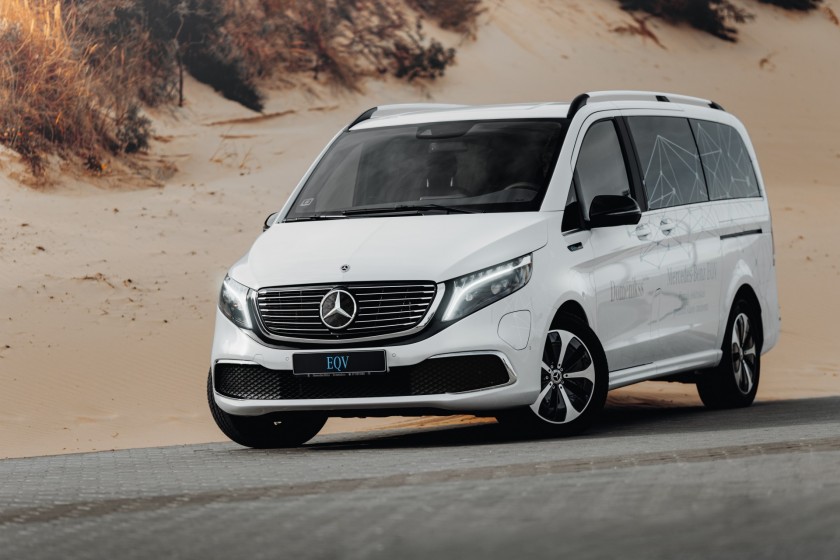 Driving modes - from comfort to maximum reach
EQV has thought of everything, incl. the ability to choose the most appropriate driving mode for the specific route, evaluating the required level of comfort, driving dynamics performance and accessibility.

In total, the EQV has four driving modes.
D, or Drive, is the most efficient of the driving modes when the car is making optimal use of power. When accelerating or braking, mechanical rotation is used to generate electricity and charge or recover a high-voltage battery.
The C, or Comfort, setting provides full drive power and maximum torque along with high heating and air conditioning performance.
E, or Economy, offers both optimized power consumption (100 kW) and optimized heating and air conditioning mode. In turn, the E + program will provide the greatest possible reach, as the engine will run at reduced power (80 kW), and heating and air conditioning will also be significantly reduced.
Finally, the S, or Sport, mode emphasizes the best accelerator response with maximum power and torque, combined with powerful heating and air conditioning.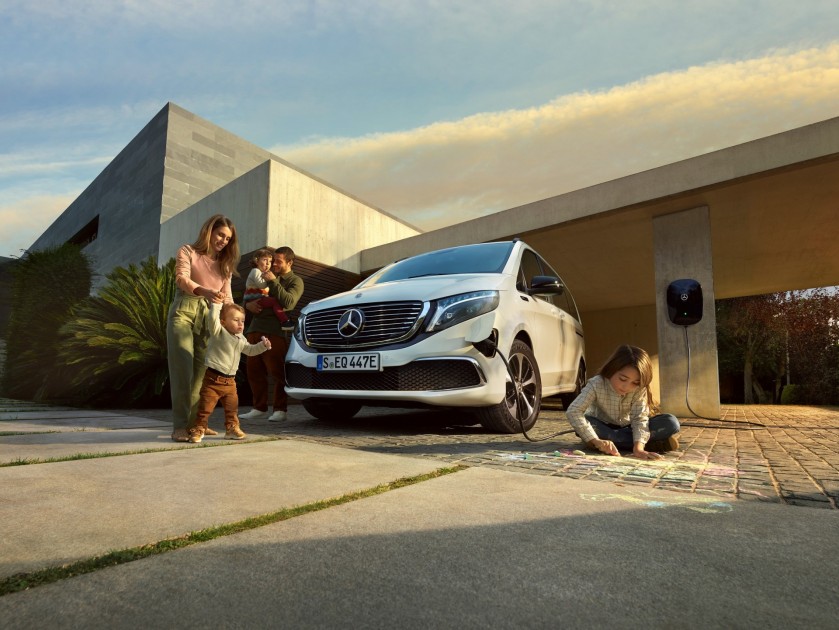 Make your move. For the benefit of future generations. And reaches more than the destination!
Apply for a test drive

Leonids Vernickis
Freight and passenger van Sales Consultant
Aleksandrs Planics
Freight and passenger van Sales Consultant