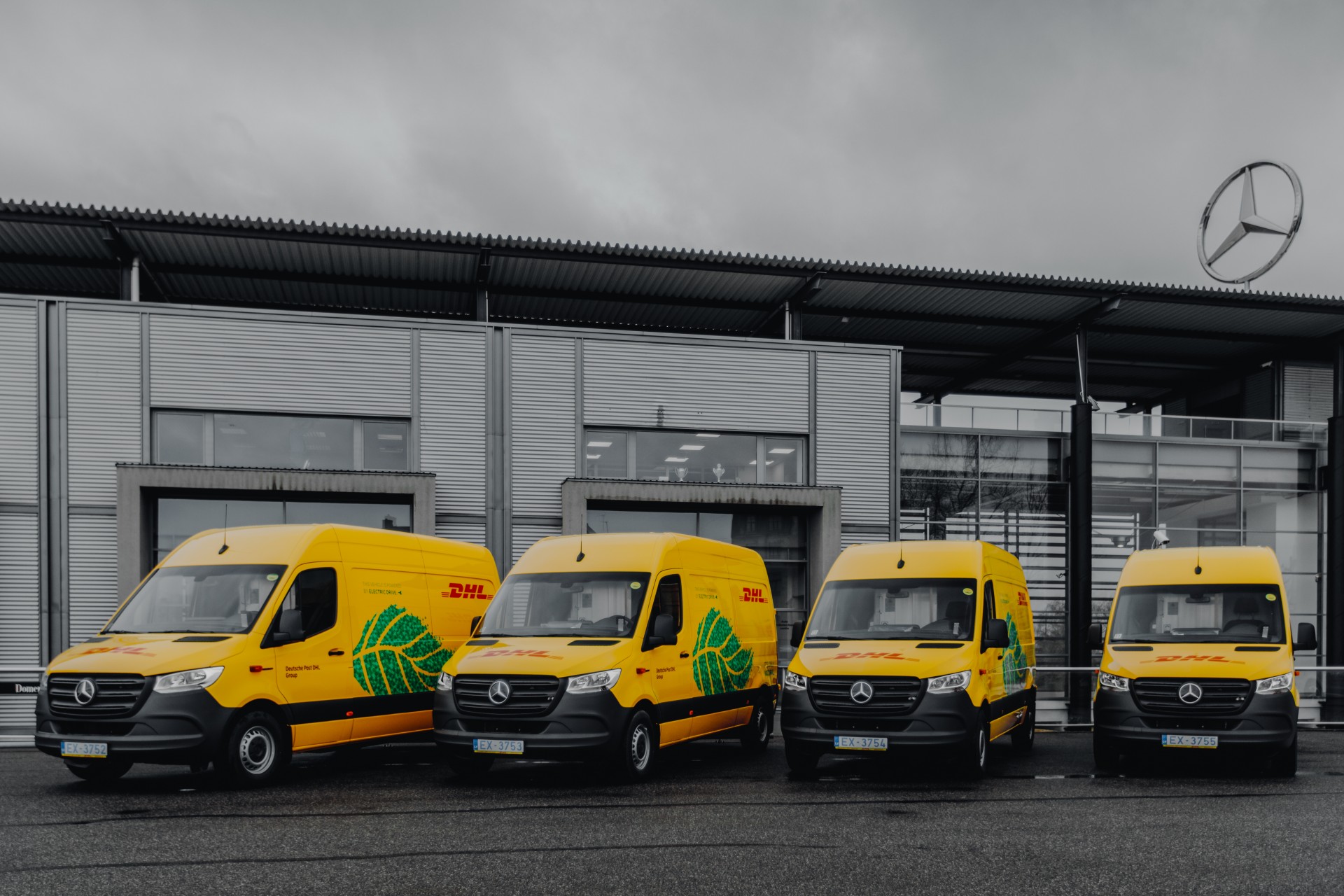 Within the scope of a globally organized corporate procurement, SIA "Domenikss" transferred the keys of the first eSprinter electric minibuses to SIA "DHL Express Latvia". The green leaf on the side of the yellow van will identify these eco-friendly autos in the urban environment they will operate.
"This decision made by the Latvia's leading delivery service company is a clear indication that the transition to a zero-emission car fleet has begun in Latvia as well. A variety of elements support this, from a pragmatic appraisal of the benefits of electric vehicles to multinational organizations' ambitions to achieve CO2 neutrality within the next decades," says Vitālijs Ročans, Commercial Director of SIA Domenikss, Member of the Board.
By 2030, the Deutsche Post DHL Group wants to have 60 percent of its global automotive fleet, or 80,000 vehicles, to be electric. The logistics department of the corporation must attain the zero emissions standard by 2050. Mercedes-Benz AG, which has established a goal of reaching climate neutrality by 2039, is a vital partner in accomplishing these goals.
Krists Ezeriņš, CEO of DHL Express Latvia SIA, acknowledges that this is the first step towards the Deutsche Post DHL Group's goal, which will be followed by others. "We will experience the benefits from an environmental standpoint for a longer length of time," says K. Ezeriņš, "But thanks to the ability to use public transportation lanes, our consumers will benefit from a much reduced delivery time from the first day. With the development of technologies to enhance battery capacity, we hope to see our electric vans outside of urban areas as well."
The delivered eSprinter minibuses are equipped according to DHL's needs. The cargo compartment is equipped with ergonomic shelves for storing packages, and the cars are equipped with an automatic door locking system, which improves the safety of the driver and the deliverables. Additional lighting has also been installed in the cargo compartment, as well as a storage stand for the trolley.
 Both companies are pleased with the cooperation and believe that the appearance of DHL electric minibuses on the city streets will encourage more companies to appreciate the benefits of electric vehicles.
Read more about Mercedes-Benz electric vans here: The future of transportation is electric. For businesses, too