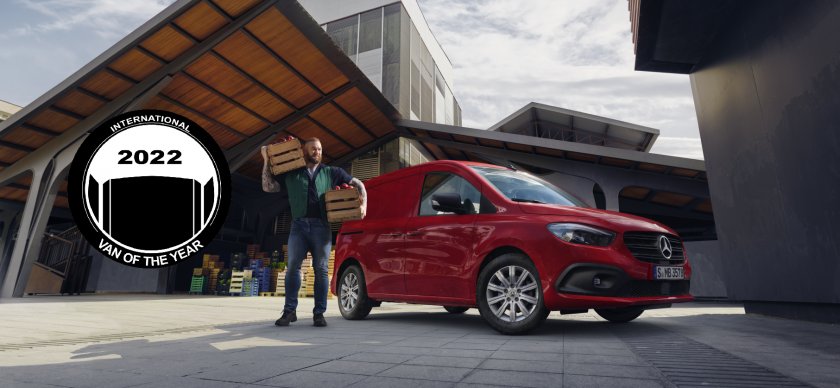 Compact on the outside, surprisingly spacious on the inside - designed for a Titan worthy working day in an urban environment. The new Citan combines elegant design, outstanding driving comfort, adaptability, digital solutions, and the latest safety systems.
Apply for a test drive
E-stock
The new Citan is available both as a Panel Van and as a Passenger Tourer. By choosing between two equipment lines - BASE and PRO, you can equip your Citan to suit your needs. However, whatever your choice, your car will have wide-opening sliding side doors, as well as a low loading sill, which will ensure both easy access to the cabin and easy loading of cargo.
Panel Van

 Tourer
 
 

Low loading sill and easily accessible cargo space.
Spacious cargo space thanks to a well-designed space between the rear wheel arches
Sliding side doors

Convenient boarding and disembarking. 
Sliding side doors with opening windows. 
Comfortable seats that can be folded down if necessary to get a flat floor.

Seating: 2-3
Cargo space height: 1256 mm
Cargo space length (up to front seats): 1806 mm
Cargo space capacity: 2.35 m2
Maximum load capacity: 782 kg 

Seating: 5
Cargo space height: 1256 mm
Cargo space length (up to front seats): 1715 mm
Cargo space capacity: 570l
Maximum load capacity: 539 kg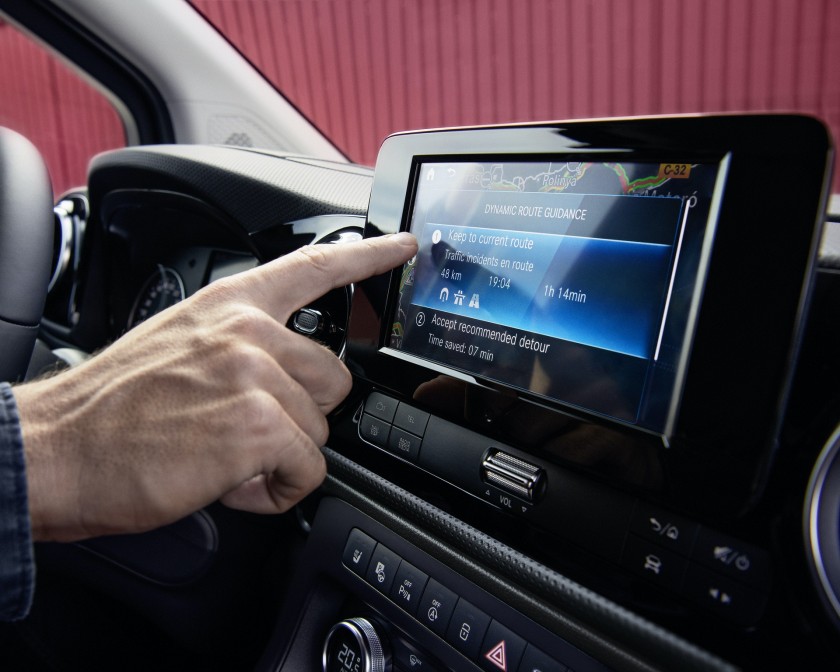 A small van with a wide range of options.
With its brand-specific design and ergonomic interior that is easy to navigate, the new Citan is a true member of the Mercedes-Benz van family. Get in and discover the wide range of MBUX multimedia systems and smart solutions. 
Different versions of the MBUX are available on request for the new Citan. Its strengths are the intuitive operation concept via a seven-inch touchscreen, Touch Control buttons on the steering wheel or the "Hey Mercedes" voice assistant. Additional benefits include smartphone integration with Apple Car Play and Android Auto, a Bluetooth hands-free system and digital radio (DAB and DAB+).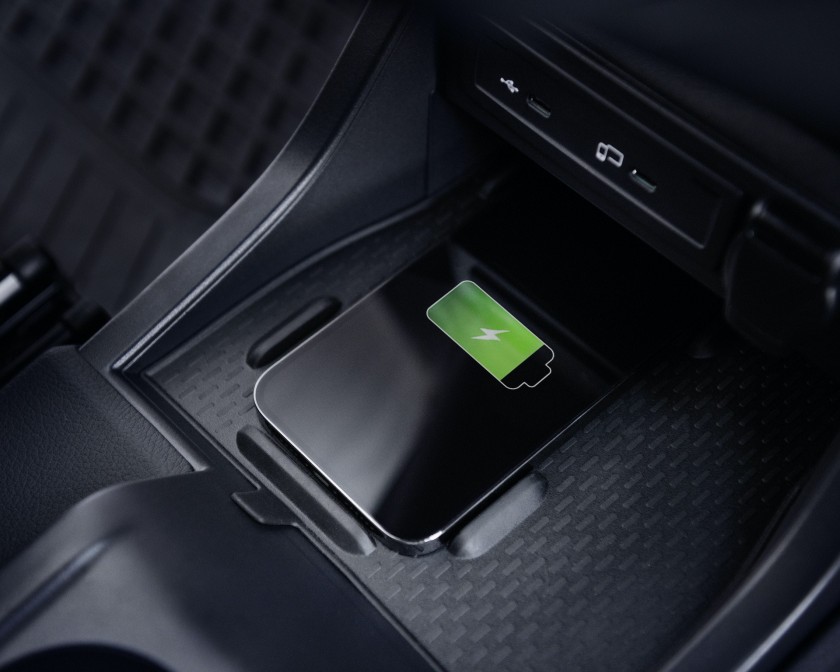 With the wireless charging system for mobile devices, you can easily charge your smartphone while driving - without wires, plugs and holders - regardless of model and brand. Simply place your smartphone on the charging mat in the front centre console. Another advantage of the wireless charging system: information about the charging mode is displayed on the MBUX multimedia display of the multimedia system.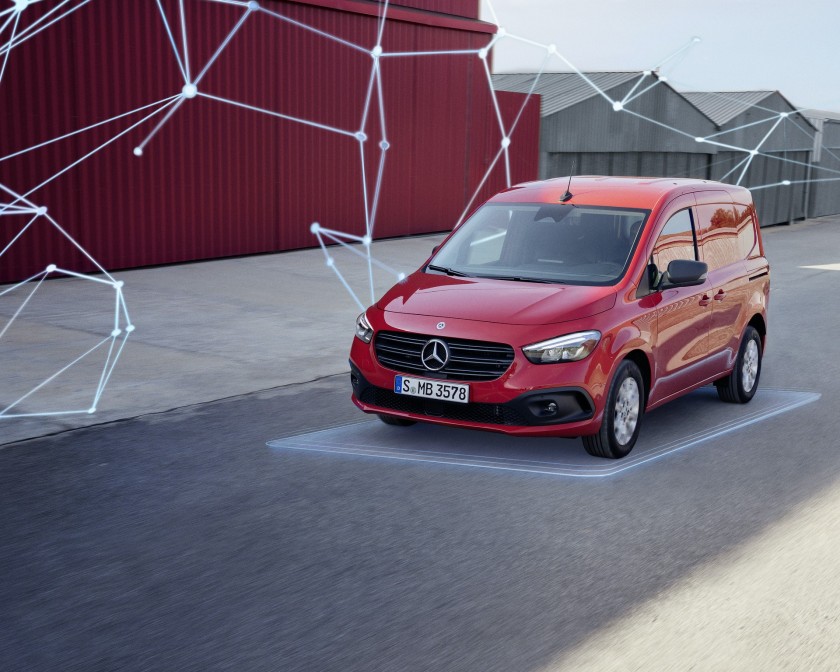 Citan is ready for the use of many Mercedes me connect digital services. As a result, you are always connected to the vehicle, regardless of its location. This way, important information is always available, both inside and outside the vehicle.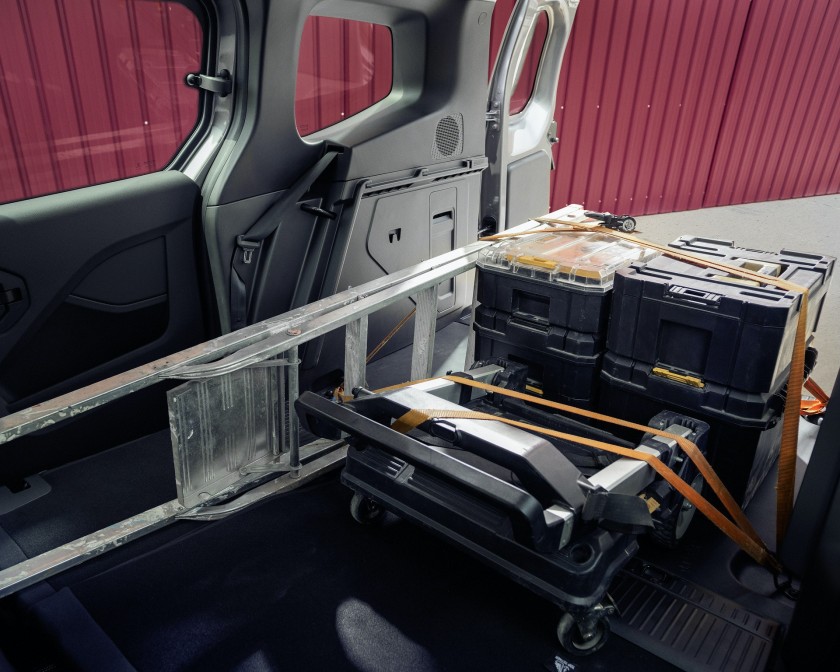 Load capacity and spaciousness
Citan combines compact external dimensions (length: 4498 mm) with a generous amount of space. Thanks to a number of different versions and practical equipment details, it offers plenty of different usage possibilities. Even in the short wheelbase variant (2716 mm), the Citan offers much more space compared with the previous model. On the Panel Van, for example, the load compartment length is 3.05 metres (with the flexible partition wall).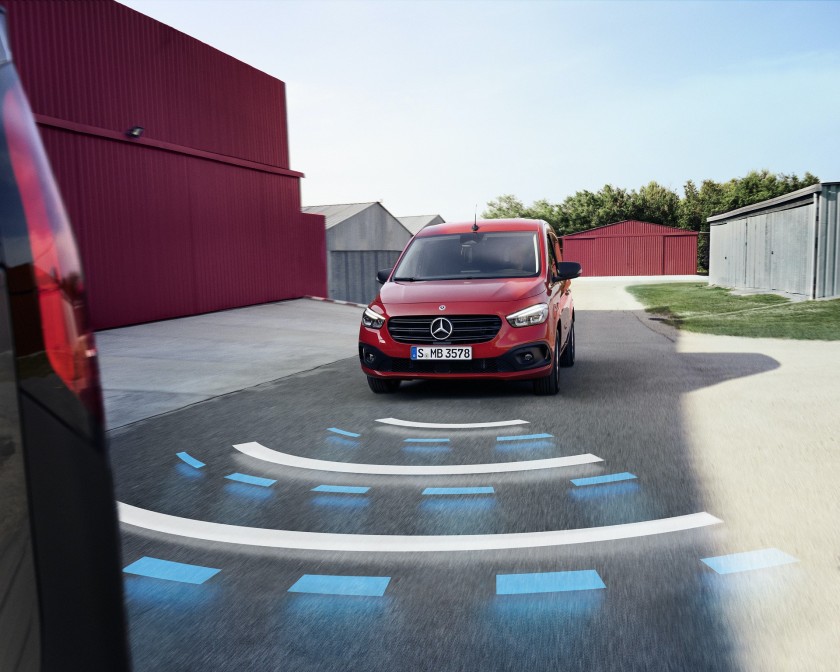 Safety
Even the base assemblage Citan comes equipped with systems that provide predictive support in all driving situations.
The standard safety equipment of the new Citan Panel VAN includes: 6 airbags, ATTENTION ASSIST and the Mercedes-Benz emergency call system.
In addition to the standard equipment already mentioned, the Citan Tourer range of auxiliary systems also includes Active Lane Keeping Assist and Speed Limit Assist with road sign detection.
Many other driving aids are available on request, including the Active Distance Assist DISTRONIC, which can automatically take over driving in traffic jams, as well as the Active Steering Assist. This helps the driver keep the Citan in the centre of the lane.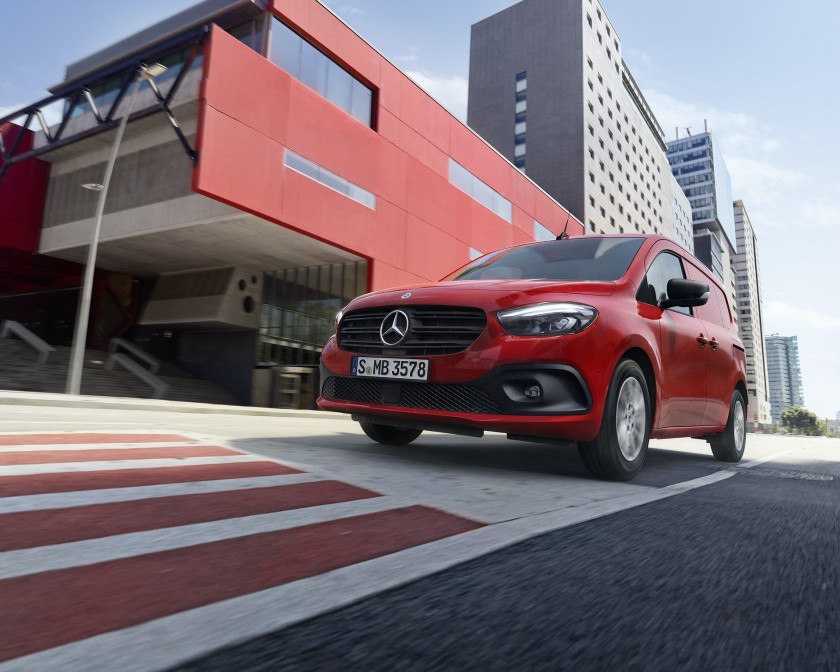 Modern and economical engines
The new Citan's engine range includes three diesel and two petrol models. They all feature great driveability even in the low rev range and economical consumption values. For even faster acceleration, for example when overtaking, the 85-kW version of the diesel engine for the Panel Van features an overpower/over torque function. Up to 89 kW of power and 295 Nm of torque can be called up briefly.
The engines comply with Euro 6d emission standards. All engines are equipped with the ECO start/stop function. Alongside the six-speed manual transmission, the most powerful diesel and petrol models are also available with a seven-speed dual-clutch transmission (DCT)1.

Contact a consultant:
Leonids Vernickis
Freight and passenger van Sales Consultant
Aleksandrs Planics
Freight and passenger van Sales Consultant